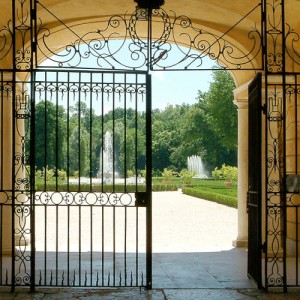 PLAN YOUR VISIT – YEAR 2023
ADMISSION ALLOWED ONLY BY GUIDED TOUR
THE TOUR INCLUDES the Piano Nobile, Ferdinand of Bourbon's New Apartment and Saint Liborio Ducal Chapel
The guided tour does not include the Historic Garden, which is free of entrance during the day all year round
DURATION: 80 minutes
The Ticket Office may change for entry or opening hours to some temporary exhibitions, events or work in progress
PERSONS PER TOUR: maximum 50
GUIDED TOUR
DECEMBER, JANUARY, FEBRUARY

From Monday to Friday

Only for groups with previous reservation

 

Saturday,

 

 

Sunday and holiday

10 am and 11:30 am

3 pm and 4:30 pm

 

10 am and 11 am

3 pm, 4:30 pm and 5 pm

MARCH AND NOVEMBER

From Tuesday to Saturday

10 am and 11:30 am

3 pm and 4:30 pm

 

Sunday and holiday

10 am and 11:30 am

3 pm, 4:30 pm and 5pm

APRIL, MAY, SEPTEMBER, OCTOBER

From Tuesday to Saturday

10 am and 11:30 am

3 pm and 4:30 pm

 
 
 
 

Sunday

10 am and 11:30 am

3 pm, 4:30 pm and 5pm

JUNE, JULY, AUGUST

From Tuesday to Saturday

10 am and 11:30 am

3 pm and 4:30 pm

 

Sunday and holiday

10 am and 11:30 am

3 pm, 4:30 pm and 5pm
ADMISSION FEE
€ 12,00

€ 10,00

FULL PRICE

audio guide card

 

€ 11,00

€ 9,00

REDUCED PRICE

audio guide card

 

Children from 7 to 18 years old, University students with card, over 65, holders of Passport of the Castles of the Duchy of Parma, Piacenza and Pontremoli, member of FAI, member of Touring Club with 1 accompanying person

€ 8,00

RIDOTTO GRUPPI

For groups up to 15 persons and students previous booking

€ 0,00

FREE

Children up to 6 years old, 1 tour leader each group, 2 teachers every 15 students, people with disabilities and 1 accompanying person, press with valid card

€ 25,00

FAMILY TICKET

2 adults + 1 child from 7 to 14 years old

€ 30,00

FAMILY TICKET

2 adults + 2 children from 7 to 14 years old

€ 35,00

FAMILY TICKET

2 adults + 3 children da 7 to 14 years old
SCHOOL AND GROUP VISIT
Tour groups (any group of fifteen or more people visiting the Place together) must book in advance using the Booking form, which has to be sent almost 30 days before the visit. It is possible arrange a different time other than the one signed above.
The Booking form has to be sent only by e-mail or fax
PAYMENT
The payment it can be done by cash or POS directly to the ticket office or by wire transfer which must be carried out within 7 days of the date of the visit sending a copy of the bank bill.
Any cancellations of the visit regularly booked will be subject to the payment of:
No amount at least 1 week in advance

50% of the amount up to 3 days notice

Full amount 1 day before or without prior notice
FACILITIES
Lift and disabled facilities. The Apartment of the Ducke Ferdiandn of Bourbon is not wheelchair accesible
Bookshop
Guided visit in language (English, French, spagnolo, tedesco, russo), su prenotazione
Laboratory and didactic activityLaboratori e attività didattiche, su prenotazione
Guided al Giardino Storico, su prenotazione
The Ducal Palace is PET friendly: it is allowed to enter with your small pet sono ammessi animali di piccola taglia se tenuti in braccio e con apposito guinzaglio oppure in idoneo trasportino. The Ticket Office do not offer dog sitting service.
REGULATIONS
In the interests of health, safety and respect, you must not:
eat and drink in the museum

smoke in all the internal areas of the museum (this prohibition extends to the use of electronic cigarettes and vaping

use your phone during the guided tour

run within the areas of the museum, particularly in the galleries or on the staircase

touch any collection object on open display

bring large luggage or oversized objects during the visit

leave any children in your care unattended

disregards any safety signs or barriers eventually put in place for public protection

cross barriers, cordons or protective spaces in front of objects among the rooms

disregards fire alarms or any directions in case of evacuation
We are kindly request to
Photograph without flash. Photography and video recording are permitted for commercial use only by previous authorization

the museum can become very crowded at times, especially during exhibition or events; you are asked to be patient and considerate other visitors
The Museum reserves the right to vary or alter these conditions without prior notice.
HOW TO GET THERE
By car From Milan and Bologna: Highway A1 – Exit Parma – SS 343 way to Colorno
From Genova – La Spezia: Highway A15 – A1 way to Bologna – Exit Parma – SS 343 way to Colorno
From Cremona: SS 343 way to Casalmaggiore – Colorno
Da Mantova: SS 420 direzione Sabbioneta – Casalmaggiore – Colorno
By train Route Parma – Brescia (www.trenitalia.it)
By bus Starting every hour from the Railway Station in Parma (www.tep.pr.it)
By plane Aeroporto di Parma "Giuseppe Verdi" (www.parma-airport.it)
Piazza Garibaldi, 26 – 43052 Colorno Parma
Tel. +39. 0521.312545 – Fax +39.0521.521538
reggiadicolorno@provincia.parma.it; www.reggiadicolorno.it